Staff's Bio
Jill, PA-C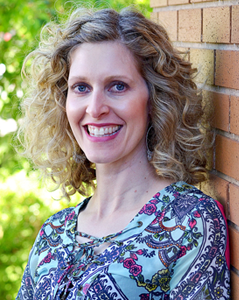 Jill has been an integral part of Dr. Bateman's team for 14 years as his Physician Assistant. Her favorite part of her job is providing continuity-of-care and a friendly face for patients starting from their hour-long pre-op visit, to assisting in their surgeries, and following up with kindness and education during post-surgery visits. She is also passionate about skin care, and performs many of our facial rejuvenation lasers and injectables, and in-office surgical procedures such as earlobe repairs and lesion removals. She has a darling husband and two elementary-aged children at home that keep her free time busy, and she loves traveling and creating adventures with her joyful family.
Education
B.S., Biomedical Science from Texas A&M University
MS, Saint Francis University, Red Rocks Physician Assistant Program
Valerie, RN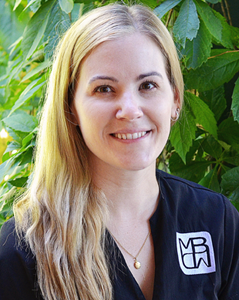 Val started her nursing career in New York in 2004, and since then has practiced nursing in a number of different capacities including in-house patient care, open heart surgical teams, and as an intra-operative nurse for a variety of surgical specialties (from gynecology and orthopedics, to plastic surgery – her favorite!). In 2014, she became an indispensable part of our team. She has a kindness and wit perfectly suited to care for patients before and after surgical procedures, and she has a variety of aesthetic treatments and procedures to offer. She is always on the go – which is a requirement to keep up with a sassy 6-year old and orphaned kitty, and she is an avid music aficionado and traveler.
Brittany, Scrub Technician, CNS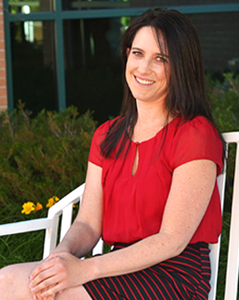 Brittany first started working with Dr. Bateman in the Operating Room at Rose Medical Center where she was Rose's Plastic Surgery Coordinator as his go-to scrub Technician. The two were part of an efficient team for years of surgeries, until he realized her talents would be an even greater asset in his office. Now Brittany not only assists in his in-office surgical procedures, but also with his new patient consults, post-op care, and aesthetic procedures. In fact, somehow she has her eye on everyone in the office and jumps in to help with anything (before we even know that we need help!). She is a wonderful and creative mom to her active middle-schooler, and can't get enough of his dancing, singing, conversation, casting fishing lines, and climbing new heights together.
Carrie, Administration and Billing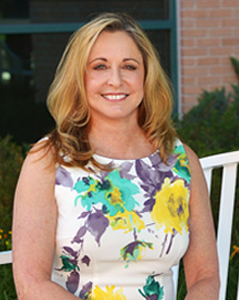 Carrie has worked with Dr. Bateman since he started his practice. She keeps the office running smoothly behind the scenes, and she's our go-to to answer questions and get things done! She also connects with our patients to answer their billing questions, and she is a resource for any of their questions. She is a Certified Coder and a member of AAPC. She raised two wonderful daughters, one is working in Marketing, and the other is practicing medicine as a Physician Assistant (and expecting a baby). They are following her example of living life with kindness, strength, and a little attitude. She is truly a renaissance woman, expert in artistic endeavors, hiking, gardening, and chasing bears and mountain lions off her property (they have either met their match… or their best friend!).
Viviana, Patient Coordinator and Scheduler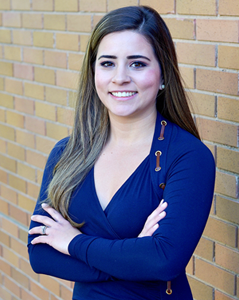 Viviana was born and raised in Torreon, Coach, Mexico. At the age of 12 she moved to Colorado with her family and as challenging as it was, she became fluent in English within a year. She knew if she could conquer the language barrier, than nothing could get in her way! We think it's wonderful to have such a kind soul and lovely person as Dr. Bateman's Patient Coordinator. She connects regularly with patients on the phone, by email, or in her office, scheduling their surgeries, offering kindness at moments of need, and just generally guiding them from their initial consultation through their surgical process. For reconstructive patients, she works diligently with insurance companies for approvals, and with other surgeons to coordinate combination surgeries. She is a Certified Coder and a member of AAPC. In her free time, she loves to camp with her husband and two sons, and sets an example of dedication to fitness and health with at least three challenging Crossfit workouts per week.
Anna, Front Desk Coordinator

Anna is also one of the first faces you will see when coming into our office, and she loves that role! She is truly a people person and enjoys getting to know our patients on a personal level and on a first name basis. She knows that as laugh and smile are contagious, and she loves hearing that our patients feel this positive energy when visiting our office. Customer Service is certainly an inherent knack of hers, and she takes pleasure in helping out in any way she can. There is never a dull moment in this office, and somehow, Anna keeps it all in check. At home, Anna keeps up with her husband, four dogs, three chickens and two ducks, with regular adventures in the outdoors.
Stephanie, Aesthetician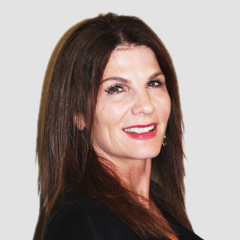 Stephanie is a licensed aesthetician and helps patients with their skin care needs, education, treatments, and support. She is an avid cook, loves to exercise, and has raised two wonderful children.
Additional Staff
Nancy, BSN
Tawney, BSN
Heather, BSN